The residents of Clarkston, WA have quite a few options when it comes to types of pre-rolled cannabis joints.  A lot like edibles and vape carts, there are a lot of different types of pre-rolls available, in different sizes, strains, and potencies. Our customer service oriented budtenders are eager to help you find the right type of pre-roll for your mood or event. But first, let's go over some of the basics you might want to know about the different types of pre-rolls available in Washington state. When you're ready, check out our current pre-roll selection, where you can order online and have it ready when you arrive.

Machine Packed Pre-Rolled Joints 
Machine packed pre-rolled joints are the standard in Washington state. It's the best way to mass-produce quality cannabis joints for the people, at a cost-effective price. Cannabis processors will use flower or shake, and potentially concentrates like kief or bubble hash, in a machine like what is pictured above. They will insert the cones open side up into the holes, and add the marijuana to the top. The machine will vibrate and the bud will lightly pack inside the holes with the paper. This creates a consistently high-quality joint that has been packed to perfection.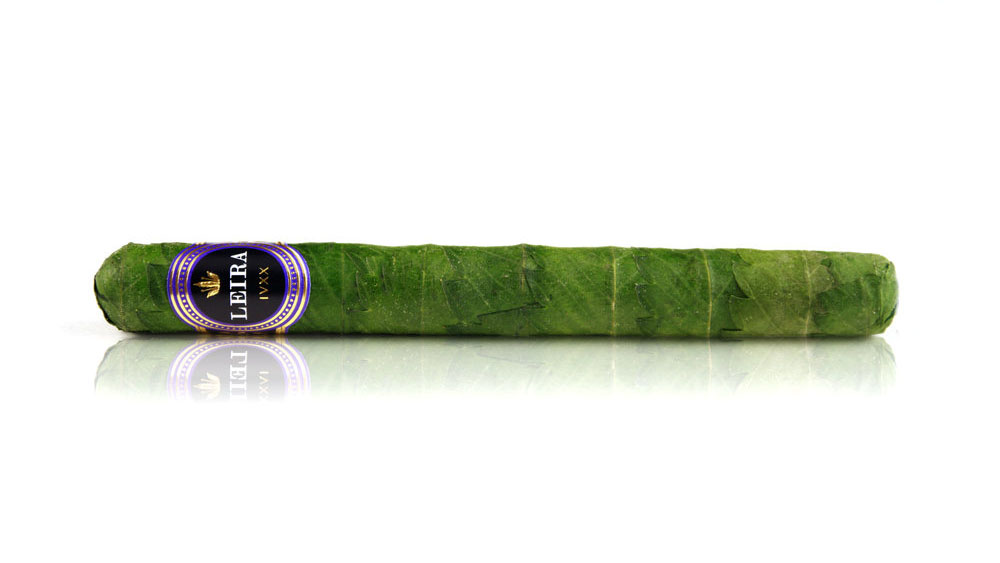 Hand Rolled Joints And Cannagars
Rarely will you find pre-rolled joints for sale that have actually been rolled by hand. It does happen, and typically they contain concentrates. Something that has been growing in popularity recently are 'Cannagars'. Not technically a blunt as they do not contain tobacco, but hand rolled cannabis cigars using a hemp leaf as a wrap. They are a ton of fun, especially in group settings. Available in sizes from 2 grams up to 14 grams or even more, they too often contain concentrates as well. Typically viewed more as something to smoke at parties because they can last for hours, cannagars are expertly packed by hand using some of the highest quality bud available.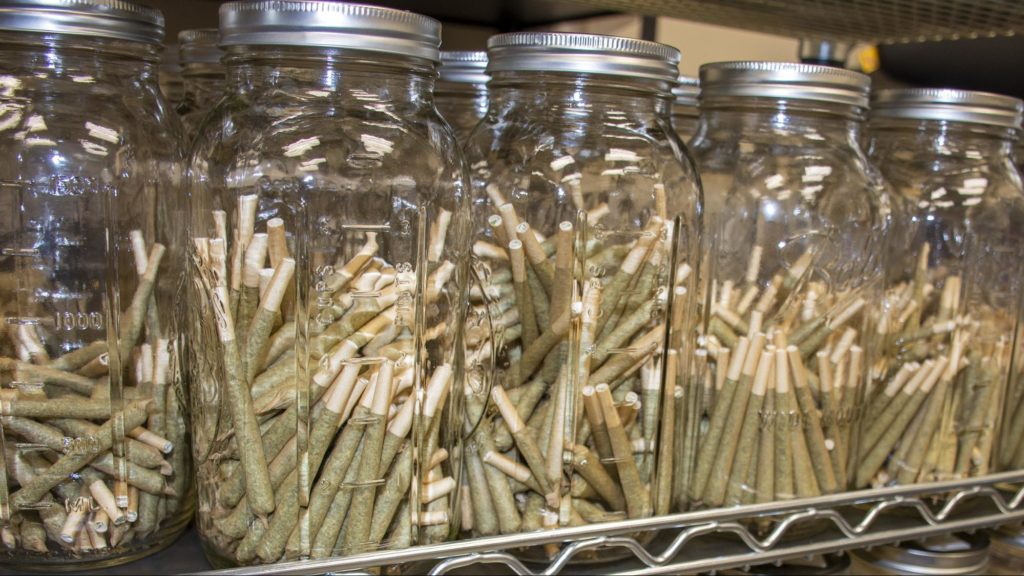 Pre-Rolled Joints Using Shake
Using shake is a common method of producing budget conscious pre-rolled joints. If you're not familiar with the term 'shake', essentially it means smaller pieces of cannabis flower that have either been trimmed off or broken loose. All the crumbles at the bottom of your jar- that's shake. This can be both good and bad when it comes to producing pre-rolls. Typically shake will contain a lot of the sugar leaves that have been trimmed from the bud during processing. Luckily, these sugar leaves can contain additional cannabinoids via the trichomes that have been broken loose from the buds during processing. What you'll end up with can be of higher potency, but has a reputation for burning fast which can alter the taste as well.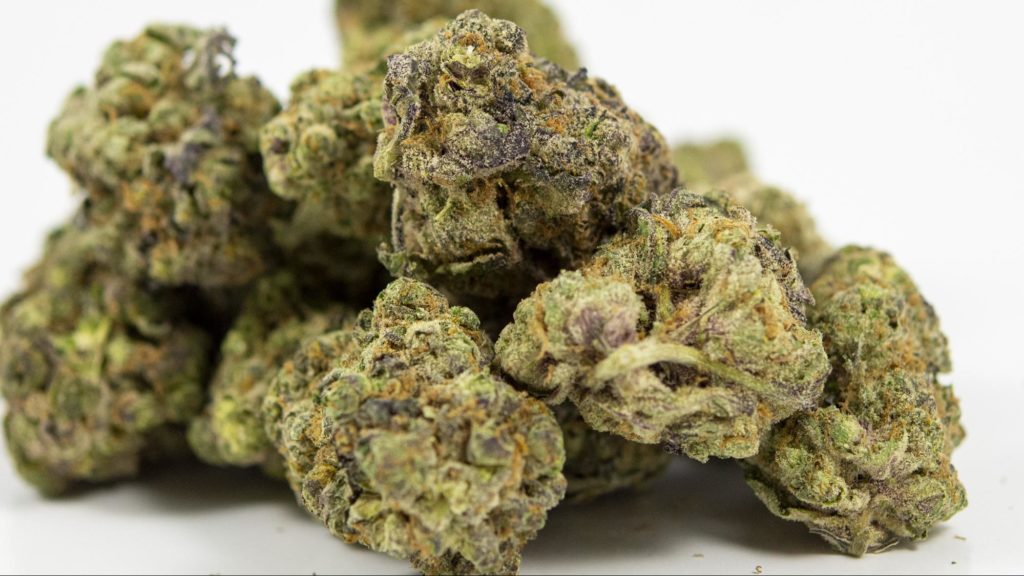 Whole Bud Marijuana Pre-rolls
Pre-rolled joints using whole buds are a popular favorite for those in Clarkston and Lewiston. Known for being higher quality than pre-rolls using shake, but not as intense as an infused pre-roll which will straight up send you to the moon. A traditional joint is just what is in order if you're looking for a classic way to smoke cannabis. Instead of using shake, the pre-rolls are filled with whole bud cannabis, known for being the highly potent center of the cannabis flower. A quality upgrade. 
Concentrate Infused Pre-Rolled Joints
When you're ready to go to the moon, a concentrate infused pre-rolled joint is one of the funnest ways to get there. More than just cannabis flower, infused pre-rolls also contain cannabis concentrates to take your high to the next level. Infused pre-rolls come in all sizes and potencies for every occasion, and Canna4Life is proud to carry the largest selection available, at the best prices. Our infused pre-rolls come in a variety of configurations, from .5 gram up to 2 gram, multi-packs, and more! They use a variety of concentrates including kief, distillate, hash, and so on. Be sure to ask our budtenders for the details of our current stock, and you can even view our current inventory of infused pre-rolls before you arrive. 
Preroll Joints For Sale In Clarkston
Now that you've got a crash course in the types of marijuana pre-rolls available, you should stop by Canna4Life, conveniently located at 721 6TH ST, Clarkston, WA 99403. Just across the Snake River from Lewiston, Idaho. Our highly educated budtenders are eager to help you find the right type of pre-roll for your occasion or mood. If you already know what you're looking for, you can order online and we'll have it ready for you when you arrive.