Cannabis Dispensary located in Clarkston, WA
 How to Obtain a Medical Cannabis Card
Want to see of you qualify for a Medical Cannabis card?
Need to renew your Medical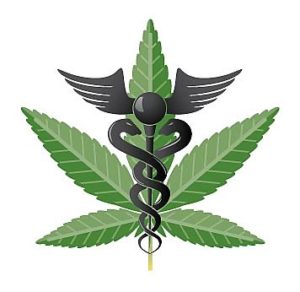 Cannabis card?
You can find out at Snake River Adult Medicine.
725 Diagonal Street, Clarkston WA 99403
(Ph) (509)-295-8398
(Fax) (509)-295-8416
Initial Medical Cannabis card issuance is $150.00
Medical Cannabis card yearly renewals are $125.00
Please bring any pertinent medical / psychological records to your appointment.
Office hours are Monday through Friday 8:00am – 5:00pm
By Appointment Only.
"Grow your own medicine."
How to Obtain a Medical Cannabis Authorization Card
Did you know you can receive your Medical Cannabis Authorization Card at Canna4Life? Make an appointment with one of our Certified Medical Marijuana Consultants to learn more about all your Medical Cannabis options at Canna4Life. Ask a budtender for more info at your next visit.
How do I become a medical marijuana patient?
To be a medical cannabis patient in the state of Washington, you must get a Medical Cannabis Authorization from a healthcare practitioner allowed to authorize cannabis for medical purposes. Learn more how you can talk to your doctor about medical cannabis. 
What is a valid written authorization?
A valid authorization is completely filled out by the patient's authorizing healthcare practitioner (doctor) and must:
Be on the Department of Health form number DOH 630-123. Any other form of recommendation, prescription or authorization is invalid;
Be printed on tamper-resistant paper (see below);
Include an original signature by the healthcare practitioner, along with the authorization date and expiration date no more than 1 year from date of authorization; or six months for patients under the age of 18.
Am I automatically entered into the database now that I have a medical cannabis authorization from my doctor?
No. To get entered into the medical cannabis authorization database, you must take your authorization form to any licensed and medically endorsed retail Cannabis store. A certified consultant will enter your information into the database and create your medical cannabis recognition card. ONLY a certified Medical Cannabis Consultant may enter a patient into the database.
How do I join the database?
Take your authorization form to any licensed and medically endorsed retail Cannabis store like Canna4Life.
Ask to see the certified medical Cannabis consultant on staff who is trained in working with authorized medical Cannabis patients.
Give the consultant your authorization form so that he or she can enter your information into the database, take your picture, and create a new medical Cannabis recognition card.
Pay a $1 fee required from cardholders when their card is created. The medically endorsed store collects the fee and pays it to the Department of Health. (Canna4life covers this fee for all medical patients seeking to get their recognition card.)
What are the benefits of joining the database?
Purchase products at the medically endorsed retail stores sales and use tax free.
Purchase up to three times the current limits at licensed retail stores with a medical Cannabis endorsement.
Purchase high-THC products–when available.
Possess six plants and eight ounces of usable marijuana. A healthcare practitioner may authorize additional plants to a maximum of 15; a patients so authorized may possess up to 16 ounces of usable marijuana produced from their plants.
Participate in a medical Cannabis cooperative
Have arrest protection
Can I have a medical card made if I am under 21 years old?
Yes, while the state recognizes patients 18 years old and over, patients under the age of 21 and over the age of 18 can only be assisted by a licensed Medical Cannabis consultant, so as not to conflict with WSLCB regulations. Please bring a Doctor provided prescription (Medical Cannnabis Authorization) to the initial consult.
Where can I learn more about cannabis laws in Washington?
The Washington State Liquor and Cannabis Board has detailed information about marijuana rules here: https://lcb.wa.gov/marj/marj2018