Bongs, Pipes, Papers, Wraps, And Other Smoking Accessories For Sale
Canna4Life is not only Clarkston's premier dispensary for buying your favorite cannabis products, it is also the preferred location for buying smoking accessories as well. Everything you need for an amazing cannabis experience can be found at our dispensary located at 721 6TH ST, Clarkston, WA 99403. Papers, wraps, pipes, bongs, dab rigs, dab tools, vaporizers, containers, replacement bowls, grinders, and much much more is available right where you buy your weed!

We Are Heavily Stocked With
All The Top Brands In The Industry
Lookah
Lookah is on the cutting edge when it comes to devices to smoke from. Whether it's their dab rigs, bongs, water pipes, vaporizers or their accessories, Canna4Life has the right tools for whatever your occasion. Be sure to ask the budtender for their recommendation, as they likely own a Lookah product already.
Diamond glass
Whether you're into dabbing or prefer flower, Diamond Glass has a massive range of glass available for smokers in Eastern Washington. Everything from simple and clean bongs, to intricate high-end dab rigs.
Special K
Special K glass creates some of the most beautiful and fun to smoke out of bongs available in Clarkston. We have a wide variety of pipes in every size for every budget.
Zig Zags
Zig Zag has become a staple in American cannabis culture, so it's no surprise the residents of Southeast Washington state adore their products. A wide range of available cones, leaf wraps, rolling papers, and many tools are available to make your smoking experience that much better.
Encore Glass
Encore glass has quickly become one of the most popular glass companies in the industry, and Canna4Life has the right dab rig, bong, or water pipe for you!
High Hemp
High Hemp wraps are one of the most popular cannabis wraps available in Washington state. 100% organic, tobacco free, non-GMO, and available in delicious flavors such as Blazin' Cherry, Bare Berry, Banana Goo, Flora Passion, Dutch Cream, and Grapeape!
King Palm
The King Palm wrap company is the palm pioneer for the tobacco-free alternative in the smoking industry. A size for every occasion, you can find wraps great for half grams all the way up to their XXL wrap which is perfect for 5 grams. They also have flavored rolls and accessories as well!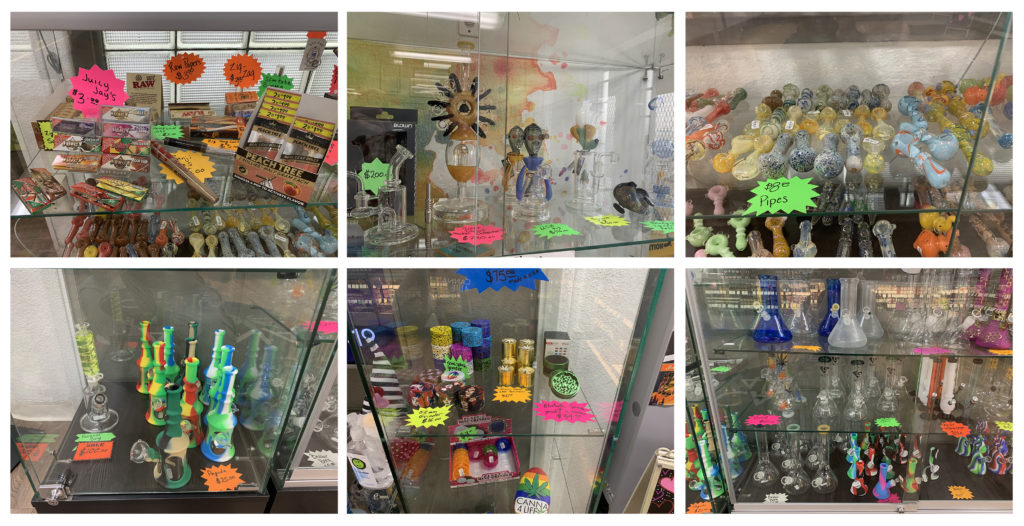 Order Cannabis Online For Pickup
Ready to pick up some cannabis and a new glass piece? Or maybe some concentrates and a new dab rig? You can order your cannabis products online right now from the comfort of your home, and pick out a great new smoking accessory when you arrive! Check out our Online Menu for our current stock and we'll have it ready for you when you arrive!