Cannabis is taking the world by storm. As legalization marches across the country, people of all ages and backgrounds are discovering the benefits of this fantastic plant. However, the use of medical cannabis can be a bit of a touchy subject, especially when it comes to speaking with your physician. Some doctors haven't yet done the research to fully comprehend how cannabis can help, so it can be challenging to have a productive conversation with them. Here are a few tips that can help make the process easier.
Do Your Research
Sometimes it's best to come prepared. What particular aspect of your health are you concerned with and how can cannabis help? Studies are ongoing in Israel at Ben-Gurion University of the Negev, where they perform a great deal of cannabis research. For instance, one of their research studies revealed that cannabis is much safer for pain management in people over 65 than opioids. There are also many many personal accounts of how cannabis has helped people of all ages scattered throughout the internet. These tales may not be sufficient to convince your doctor, but parts of their story may be helpful in figuring out your own journey into holistic health.
Be Honest
Level with your doctor and let them know why you think medical cannabis is an essential part of your care. Your doctor is part of the team that's guiding your overall health, so it's crucial that they have all of the facts. Be serious, transparent, and firm and back up your desires with your research.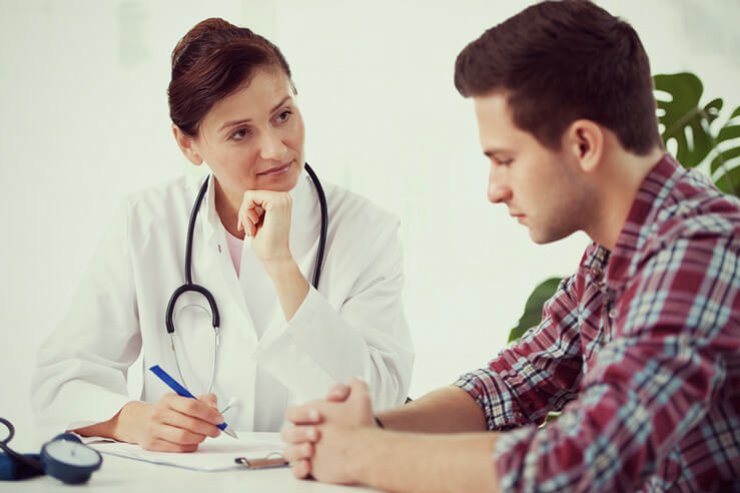 Ask Questions
Cannabis may not be the only way you manage your current health concerns, and so it's important to keep the larger picture in mind. Ask a few questions like the ones below can help you manage your health
Will medical cannabis interact with any of my other medications?
What type of cannabis would be the best for my particular condition?
How do you recommend that I consume cannabis?
Do you know of any studies or research on cannabis and my particular condition?
Where can I find more reputable information about cannabis?
What side effects should I expect?
Know When to Move On
If at the end of the conversation you don't feel as though your physician is listening, ask them to do their own research and if they refuse, don't panic. It's not the end of the world. You can always seek out a second opinion.
Need More Help?
Come talk to us! Our friendly team of certified medical marijuana consultants can help walk you through any questions and give you tips about speaking to your doctor. We're located at 721 6TH ST, Clarkston, Washington and our hours are 8am to 10pm Monday-Saturday and 9am to 8pm on Sunday. Or you can give us a call at (509) 295-8218. We hope to see you soon.