With so many strains available, and new ones being released all the time, we thought we'd take a look at some of the classic cannabis strains we have for sale here at Canna4LIfe in Clarkston, WA. In no certain order, below you'll find some of the old school strains we've all grown to love. A lot of your parents were likely getting down with these strains back in the 70's and 80's even. We did modernize our list a little though, as we wanted to point out some the our more current ways of consuming cannabis, specifically concentrates like vaping and dabs.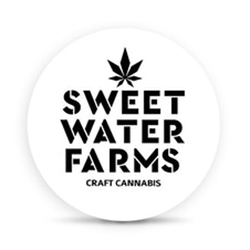 Durban Poison
A historic strain from the 1970's, Durban Poison was brought to the United States from South Africa by legendary strain hunter, Ed Rosenthal. A classic Sativa known for it's resin heavy buds, was popularized for its happy, energetic, and uplifting benefits with its earthy flavors. Your mom and dad were also probably wake and baking with Durban Poison decades before you were. One of our favorite Durban Poison flower producers is Sweet Water Farms- definitely check them out!

White Widow
The ever-famous White Widow strain is another award winner originating in Amsterdam. Green House Seed Company breeder Arjan Roskam is reported to have developed the strain using genetics from South India and Brazil back in the 1990's. A strain known for its relaxing and euphoric highs, many strains including White Widow from Phat Panda are known for being high in CBD as well.

Sour Diesel
Sour Diesel, aka Sour D, is one of the most popular strains on the East coast. Originating in New York from famous 90's breeder 'AJ', who accidentally pollinated a Super Skunk plant with a Chemdog 91 plant on a trip to Amsterdam. We'll call that a pretty lucky accident if there ever was one. For those of you that vape, we recommend Sour Diesel cartridge from SPOIL'D. You'll thank us later.

AK-47
Dating back as early as 1992, AK-47 is a Sativa-dominant strain originating from Serious Seeds in the Netherlands. It is said to actually be a hybrid of strains from Colombia, Mexico, Thailand, and Afghanistan. A strong fruity scent is paired with an earthy, woody taste. Uplifting and relaxing are known qualities, along with an amazing flavor. If you're looking for a great Sativa cartridge, AK-47 from Dabulous is an awesome choice.

Acapulco Gold
Acapulco Gold is a cannabis strain popularized by growers on the West coast. Thriving in outdoor conditions, the strain has become less popular as much of the industry moves towards indoor growing with 100% controlled conditions. Nevertheless, Acapulco Gold is still an immensely popular strain, especially for those that have been smoking for decades. Sweet and flowery smell that tastes of blueberry, you should definitely give this Sativa-dominant hybrid a try. Acapulco Gold from Buddy Boy Farms is an excellent option!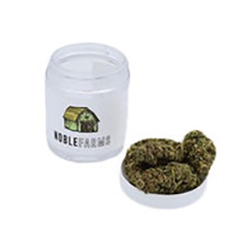 Alaskan Thunder Fuck (ATF)
When you think about the origins of classic cannabis strains, Alaska probably isn't a place you think of much. But, there is an exception with the Alaskan Thunder Fuck (ATF) strain of weed. Originating in 1970's Matankuska Valley, Alaska, it was originally a cross of an unknown Northern California Sativa, and Russian Ruderalls. Later, it was crossed again with an Afghani Landrace strain. An intense cerebral high, with flavors and scents of berry and flowers. Noble Farms is growing some of the best Alaskan Thunder Fuck available in Clarkston, WA.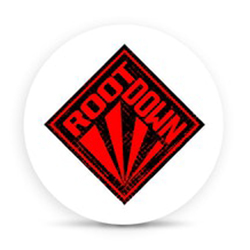 Super Lemon Haze
Super Lemon Haze is without a doubt the youngest of our classic cannabis strains listed here. While there's not an exact root of origin, we do know that it is a Sativa-dominant cross between Lemon Skunk and Super Silver Haze. Not surprising, there is a wonderful and strong citrus and lemon scent and flavor, and part of the reason it has become so popular in the last 20 years. Winning multiple Cannabis Cups. Super Lemon Haze from Root down is highly recommended if you're looking to try it out.

OG Kush
OG Kush is a strain originating in Florida of all places. Made famous in the 1990's rap scene, it became a favorite thanks to its strong THC levels, along with scent and tastes of strawberry and lemon. OG Kush is also a popular strain to breed new strains from, more than we could try and list. If you're into concentrates, we highly recommend OG Kush Wax from Cedar Creek Cannabis.
Whether you're looking for one of these classic strains, or the hundreds of others we have available, we'd love to help you find the right strain for your needs. Searching for flower, pre-rolls, concentrates, vaping, edibles or something else? Our customer service oriented budtenders are here to supply Clarkston, Washington and the surrounding areas with amazing marijuana products at incredible prices. If you already know what you're after or just want to do some browsing, check out our Online Menu. If you find something you like, proceed to check out and we'll have it ready for you when you arrive!